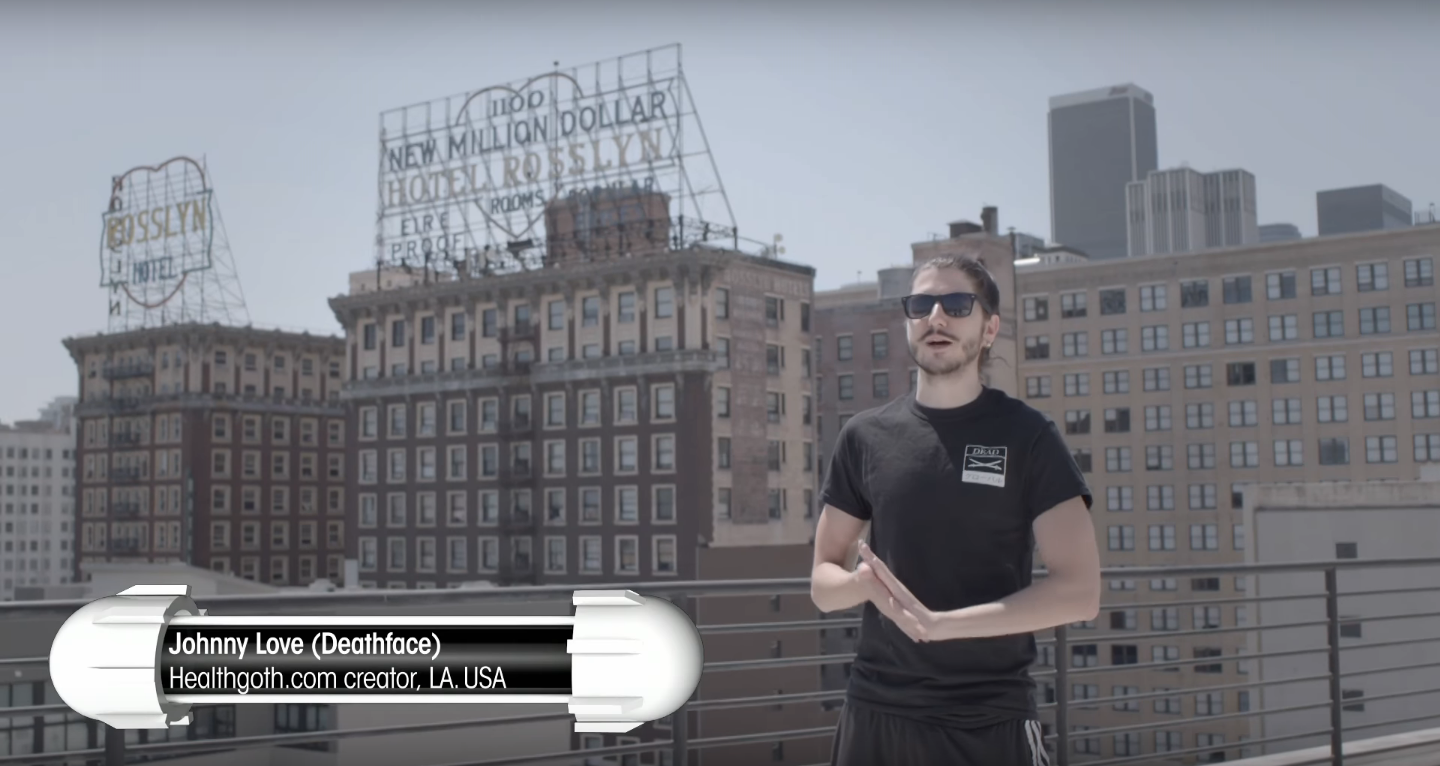 Personal Training by
Healthgoth Founder
Johnny Love
As the founder of Healthgoth I specialize in helping those who are new to the gym start their path to strength and fitness. It does not matter if you've never stepped foot in a gym before, I will educate you on what it takes to reach your goal and help you get there by building a customized program for you according to your goals and needs and sharing it with you so that you can keep track of your progress.
ACE Certified Personal Trainer
Specialization Certifications: Small Group Training, Female Training, Bodyweight Training, Training Recovery, ACL Injuries, Piriformis Syndrome, Cuff Tears
---
Group Classes
Healthgoth Booty Camp happens every Saturday at 4pm at Everybody Gym in Los Angeles. HEALTHGOTH BOOTY CAMP is perfect if you're a beginner. This mostly bodyweight class is for those that want to learn how to STRETCH, build up your LOWER BODY, and STRENGTHEN your CORE! Soundtrack provided by who's who of international DJs, wearing all black is optional, but encouraged!